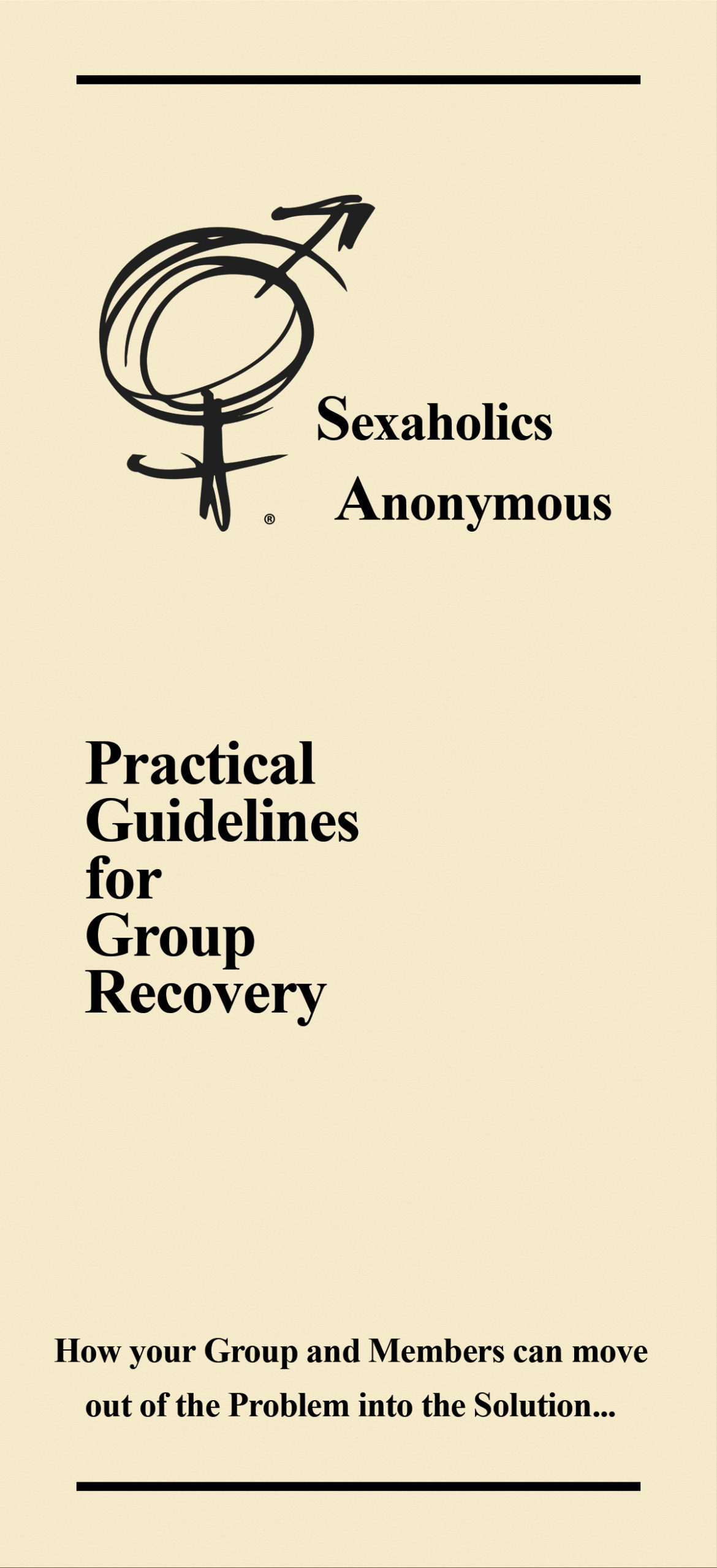 Practical Guidelines For Group Recovery
Brochure – 13 pages
Read an Excerpt:
Practical Guidelines for Group Recovery
There are times when groups need recovery. This is simply a fact of life. The Twelve Steps and Twelve Traditions are to group recovery what they are to individual recovery. It takes time and mutual effort to incorporate these principles into group life, just as it takes time and effort to incorporate them into our personal attitudes and behavior.
The following suggested guidelines are offered to foster group recovery by helping newcomers get a positive start, encouraging sponsorship, reducing slipping, and supporting long-term recovery. These guidelines have been worked out in real situations where significant turnarounds have been experienced. The emphasize the solution over the problem.
Regardless of how any of these guidelines may be tried, group recovery does not come about unless there is some significant individual recovery within the group. More specifically, it seems that for there to be group recovery, there must be at least one member in the group who is undergoing the spiritual awakening this program promises. There must be a point of contact within the group where the fire can be kindled. The best principles, beliefs, and techniques in the world cannot do what only God can do through such awakening individuals. With such personal awakenings taking place, then certain practical guidelines can help facilitate group recovery.
What can we do to keep our groups centered on a positive sobriety? Here are some suggestions that various groups have hammered out on the anvil of experience and found to work…